GIFT SHOP & CAFE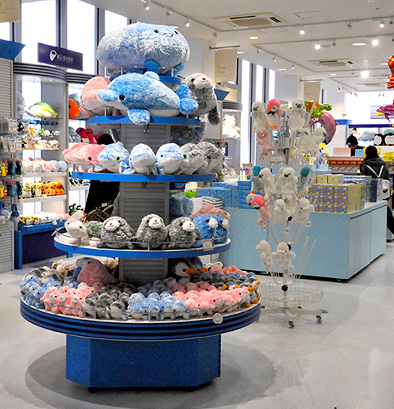 At this fun shop, you can find a rich variety of marine critters, including original Enosui items and souvenirs of the Shonan coast.

This cafe offers plate meal and rice bowls as well as deserts. Available 55 seats. (Cafe opens at 11:00 AM)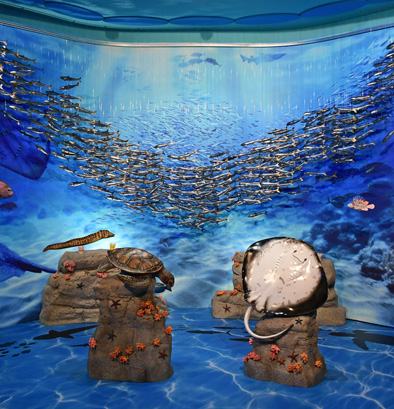 The photography staff offers ceremonial photos featuring a view as if you were actually in the sea.
1,300 yen per photo.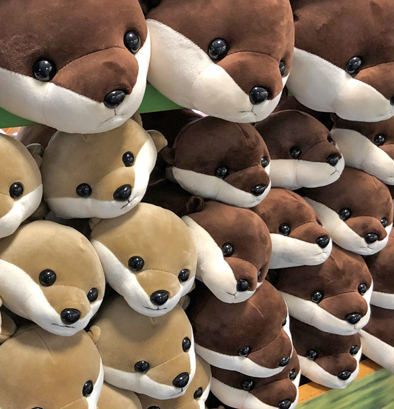 Event shop that offers limited and other variety of products.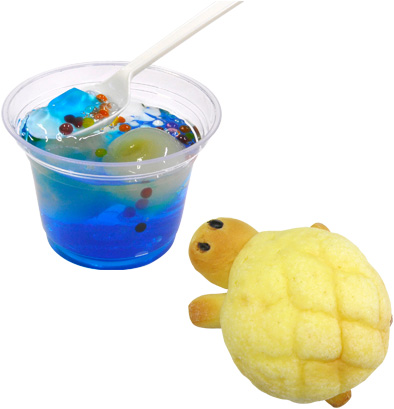 Choose from a selection of snacks, seasonal soft ice cream flavors, and beverages.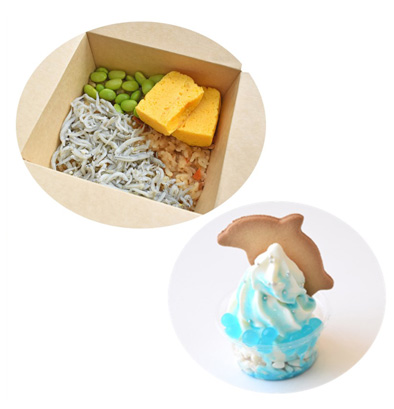 Churritos are a perfect snack to indulge in while watching the dolphin show!